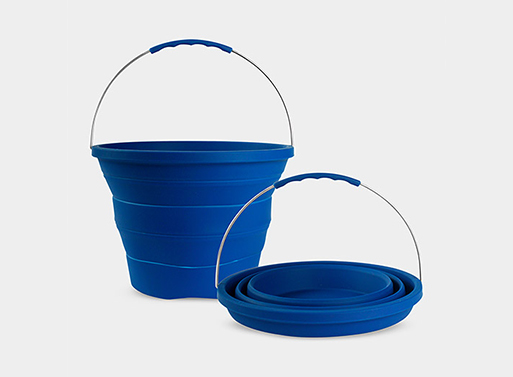 Never underestimate the need for a bucket. Whether it saves the day in the laundry, kitchen, bathroom, or garden, it's one of the handiest things to have around. Now, add this one particular function to the ubiquitous bucket: collapsibility. Suddenly, it's much easier to stash in the smallest of places, and have at hand whenever a need appears.

Materials: Silicone bucket, Stainless steel handle
Size: 7.75H X 11″DIAM
Also available from Uncommon Goods and Kitchen Kapers, $30.00.
Available from
MoMA Store
, $27.00 - 30.00.