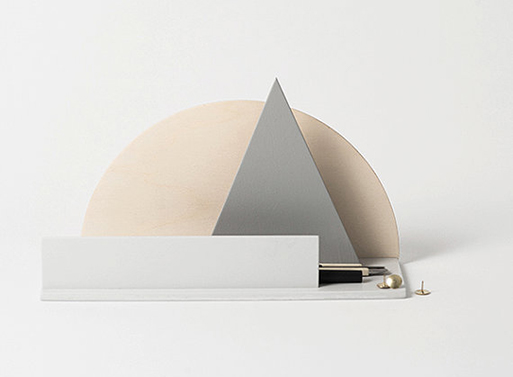 This little guy is just the thing to help keep you organized. Shipped flat in pieces, you assemble it into a little geometric landscape to keep papers and things upright where you can see them. Stash your favorite writing utensils towards the front for easy access. Choose between a grey/light pink and a grey/deep blue.

Material: Plywood painted with solvent-free, water-based paint
Made in Switzerland.
Width: 25 cm
Depth: 11 cm
Height: 14 cm
Available from
GoldenBiscotti's Etsy Shop
, $51.27.