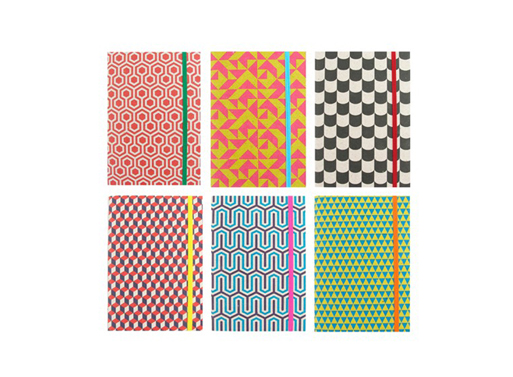 How about a pattern notebook set to brighten up this Thursday morning? Unfortunately for us in the States, this retail shop is over in the UK, but it sure has a great selection of stuff. This set of A6 notebooks, for starters, is designed by Brighton-based eco designers, Nineteenseventythree and can be purchased individually should you prefer (£ 3.75 each). The patterns are also available in gift wrap, if you can believe it. And, because I got sucked into the cute, you should too: check out the shark sleeping bag, frog and duck feet by Ruth Hawkins, all of which would make truly excellent baby gifts.

Each notebook is printed onto 100% recycled uncoated board cover, with recycled lined paper pages.
Materials: 100% Recycled Uncoated Board & Paper
Dimensions: 10.5 x 15cm (A6)
Available from
Howkapow
, £20.00.
Tags: Gifts, Gifts $1-$25