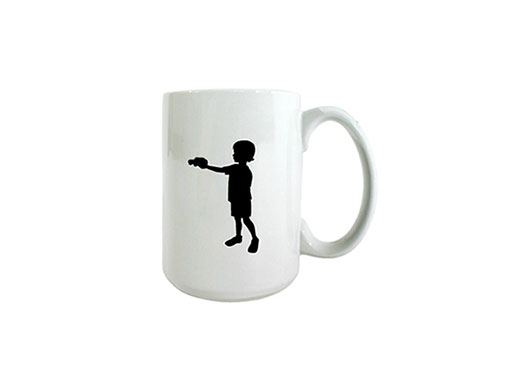 Now, don't go thinking silhouettes on mugs are only for parents. We all know you have enough imagination to think of some pretty good options for silhouettes for friends and family (a dance move? pets? inappropriate hand gestures? etc.) and there's no reason to not immortalize said silhouette on a mug. It's the perfect gift that'll seem uninspiring until they see the custom image- then it'll be awesome. ('oh, it's a mug…how nice…OH-MY-GOD-it's-a-mug-with-so-and-so-doing-the-ROBOT! HAhaha!' etc.)

The custom option is the last one in the line up, and the price is based on how many people/pets are in the picture, fyi.
Made of high-quality and durable white ceramic.
Made to order; allow up to 10 days for construction and arrival to your destination.
Tags: Gifts, Gifts $26-$50