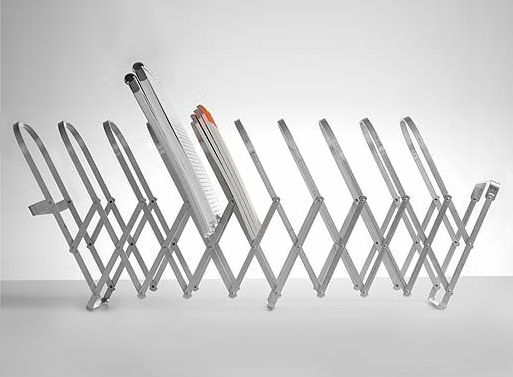 You'll not be surprised that this expandable rack was originally made out of wood in 1924, as it's most certainly not the most sleek and modern storage option out there. However, that's its distinct appeal; the industrial quality of (recycled) aluminum makes for a no-nonsense file system that allows you to easily see all papers, projects, etc. and have them right at hand. The collator can be hung vertically on the wall or kept horizontally on your work surface. Previously priced at $140, it's now on sale for $98.
Note: Or, as Brian and Joe commented below, you can get one from a stationery or office supply store for around $30. Thanks guys. Here are a few links: $26.12 at
thetwistergroup.com, $27.68 at shoplet.com, or $33.02 at Amazon.
Made in Germany.
Available from
Design Within Reach
, 98.00.