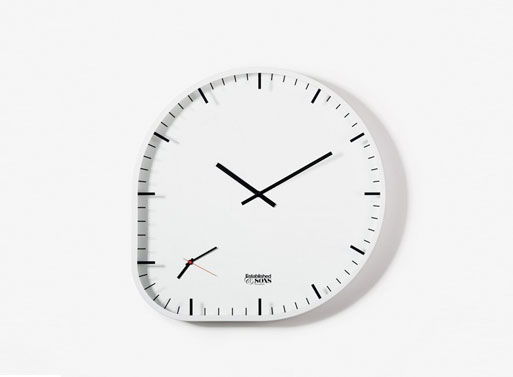 Multi-time zone clocks are certainly nothing new, but this is the first analog one I've seen in which both share the same numbers. Anyone see a bit of Persistence of Memory in this? Comes in Large and Small sizes, priced at $360 and $260, respectively.
Designer: Sam Hecht
Materials: glass, alumnium, abs plastic, quartz movement, battery powered.
Colors: white, black, red
Large: Diam. 23.6″ x D 2.6″
Small: Diam. 11.8″ x D 1.6″
Available from
MATTER
, 260.00.