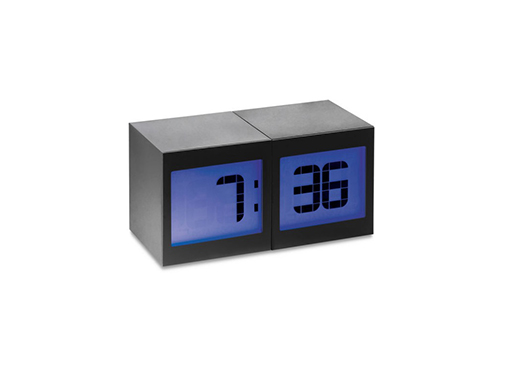 It's a digital clock, so, what's the big deal? It has a little magic up its metaphorical sleeve. When placed together, the two cubes display the time in hour/minute format. However, separate the two cubes and you automatically get the temperature and humidity. Back together, the time returns. There's also a calendar, alarm, and stop watch function.

Size: 2.5h x 5w x 2.5″d
Materials: Rubberized ABS
Available from
MoMA Store
, $65.00.