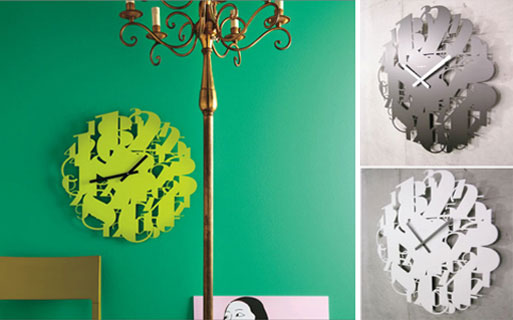 Does this clock have way too much going on or not enough? Or is it 'just right'?
This mesmerizing clock is not as timeless as its name implies. Look closely and the numbers 3, 6, 9, and 12 will give you a good idea of the hour. But, based on aesthetics alone, the name may just be appropriate after all.
Designer: Pascal Tarabay
Lacquered metal frame, 19.75″ dia.

$349.00, Buy it here.