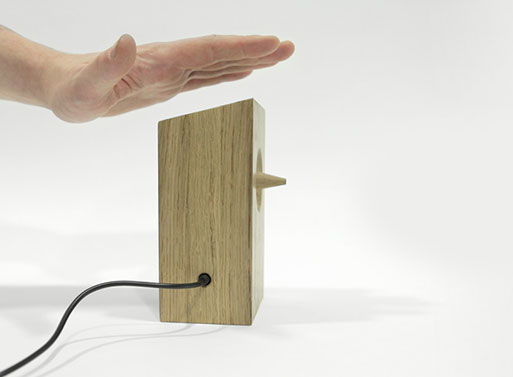 Here's a different sort of alarm clock whose sound depends entirely on what you put in front of it. Huh? The signal sounds like a woodpecker drumming against a tree, but if you put a vase of water, or some other vessel or surface, against the 'beak' or nose, then you'll create a different sound. Unfortunately, it's available only to residents in the UK or Europe, but you can put your name on the waiting list if you live elsewhere. Watch the video below to hear/see an example.

Two alarms will signal each day; one morning and one evening alarm.
WEIGHT: 0.9kg
SIZE: 95 x 156 x 66mm
Orders to UK & Europe only.
For other regions, please contact us to be added to our waiting list.
Available from
Alarming Industries
, £300.