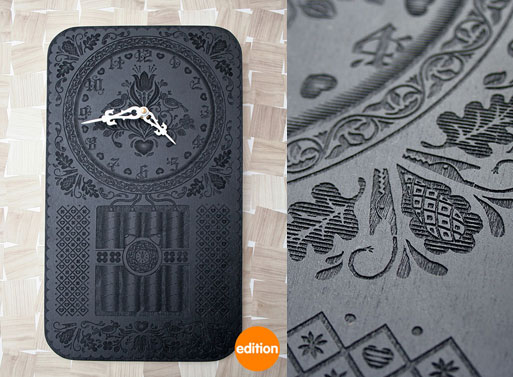 Take a look at these laser-etched Neverend Clocks. It's a first edition of a series created by Kitsune Noir and Furni, with each edition featuring artwork from a different designer/artist. This particular one is by wallpaper designer and artist Dan Funderburgh, and if you're not familiar with that name, you're in for a treat. We've posted his Chinatown Toile and Flower Pedal wallpaper before, but there's much more to be seen at his site.
Limited edition of 88 pieces, available through Furni.
Available in Black or Natural.
16″H x 9″W
Available from
FURNI
, 198.00.