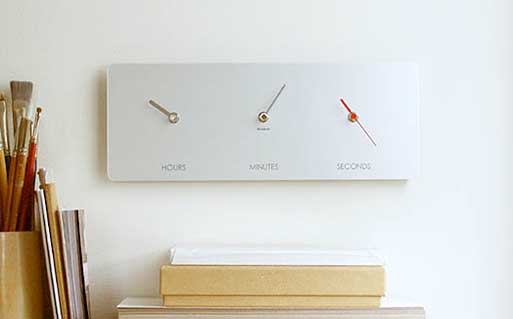 This is a different sort of way to tell the time…
By creating a sequence of analog hours, minutes and seconds, the 'Just a Moment' clock both allows us to focus on each chronometric subdivision and forces us to reconsider the familiar angular relationships and shapes of a concentric clock's hands. Wall-mountable.
Requires 3 AA batteries, not included.
15.75″ x 6″
Aluminum.