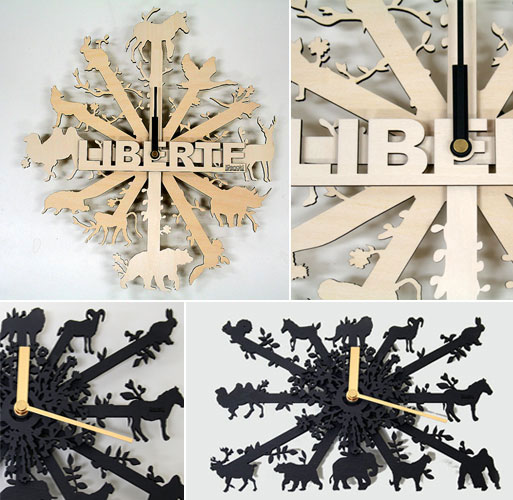 Man, these clocks are really something. The intricate cut forms and layers make for an altogether interesting time piece.
Part of the Animal Clock series with animals largely representative of those found in North American continent. Can you find the ones that seem out of place?
Material:Wood (Japanese Linden)
Animal Clock Uma (Horse): W15.0 x H15.0 x 0.2" thick, $150.00, Buy it here.

Animal Clock Square Mini: H7.1 x W10.6 x 0.2" thick, $130.00,
Buy it here.