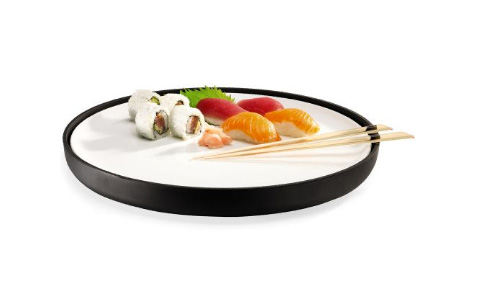 If you've ever run across room temperature shrimp or luke warm celery sticks, you'll know how this chilled melamine tray could be put to good use. It has a removable cooling gel pad that you can chill in the freezer before using, which means all the cold foods will stay that way.
-set includes a melamine tray with subtle indentions for easy carrying, a removable cooling gel pad and a porcelain platter.
-Porcelain platter is microwave and dishwasher safe.
Jonas Bjerre-Poulsen, Kasper Rønn, 2009
Size: 1.25h x 14″diam.