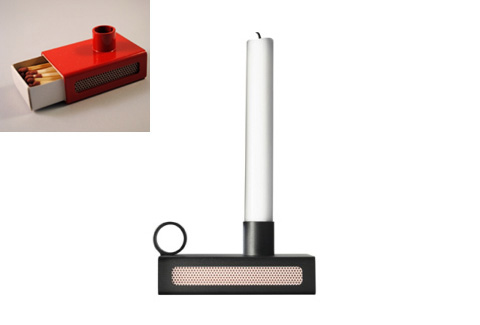 This reminds me of the Candle with matchbox (which, btw, I can't find for sale online anymore), in that it conveniently integrates the match box into the design of the candleholder. No more searching for random matchbooks in the kitchen drawer every time you want a little candlelight.
Design: Kristina Stark Design
One box of matches is included in the price.
Length: 6 cm, Width: 4 cm, Height: 2 cm, $17.00
Length: 12 cm, Width: 7 cm, Height: 3 cm, $38.00
Tags: Gifts, Gifts $26-$50