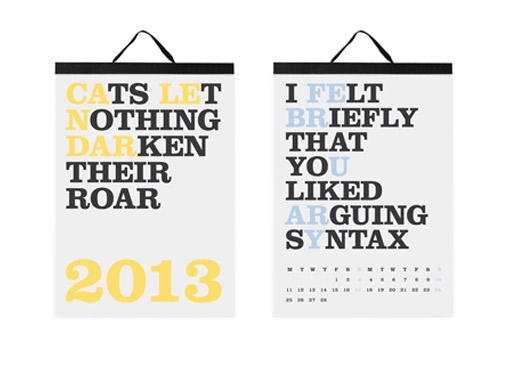 It's time for the eighth edition of Cats Let Nothing Darken Their Roar Calendar. That's right, twelve new phrases to greet you each month, in four colors on uncoated stock. Only 750 were made, so best get one now while the getting's good.


Edition of 750 copies.
297×420 mm. / 16.5×11.6 in.
Made in Finland.
Available from
CATS LET NOTHING DARKEN THEIR ROAR
, 45.00.