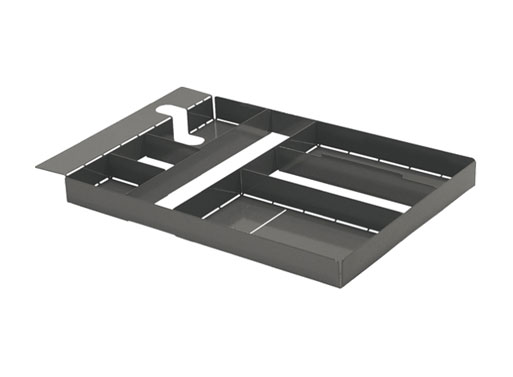 Update: This is on sale for $7.95 from the MoMA Store… I'm sure the price is only good until it sells out, so hurry if you want one. (09/30/10)
This isn't a new product, but good design always deserves mentioning. The Blu Dot 2d3d Catch-all Tray is a simple, steel tray that's shipped flat. A few folds here and there and you have yourself a neat tray to keep your desk tidy. Available in gray, white, and red.
Material: Powdercoated steel.
Dimension: 9″ W x 1″ H x 13″ D
Colors: Gun Metal, White, Fire Engine Red
Available from
Design Public
, 35.00.