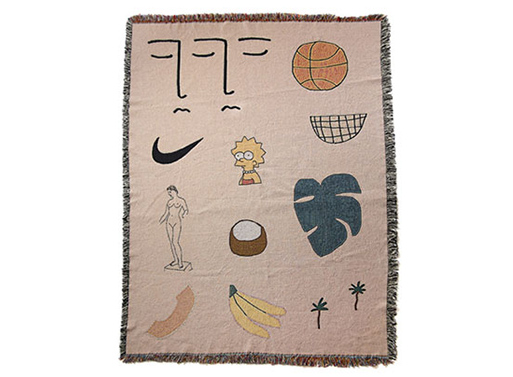 If you're shivering alone at night, wondering where all the other weird and wonderful people are, you need a BFGF blanket to keep you company. With simple sketches of banal objects, the blankets give a casual cartoon perspective that is both familiar and funny. The Worldwide Aura Blanket (above) is my favorite, but the others will be just as warm and will perhaps suit you and your décor just as well. BFGF also have mouse pads, bags, and apparel, if you're in a shopping mood.

Digitally woven 100% cotton blanket.
Dimensions: 71″ x 53″
$25 shipping for orders in the USA, $70 for international orders.

BFGF Desert Blanket

BFGF Statue Blanket II

BFGF Garden Blanket
Available from
BFGF
, $350.00.
Tags: Gifts, Gifts $100+