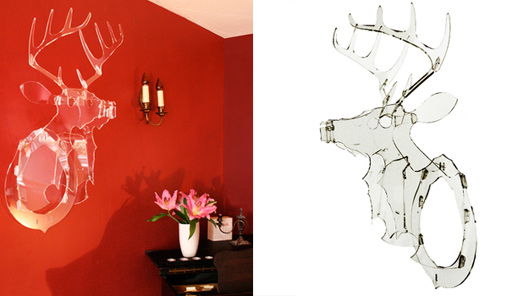 I know most of you are tired of the deer head trend, because really, who isn't, but then again, I do like this acrylic slotted-together head by Science and Sons.
It's flat packed, and parts are easily slotted. We're thrilled to re-introduce this utterly cool work, cobranded by the artist and A+R. Each piece is numbered. -A+R
Designer: Tristan Zimmermann
Size: Lifesize! From antler tip to base 39″, Across antlers, widest point 37″, Wall to tip of nose 17″
$485.00, Buy it here.