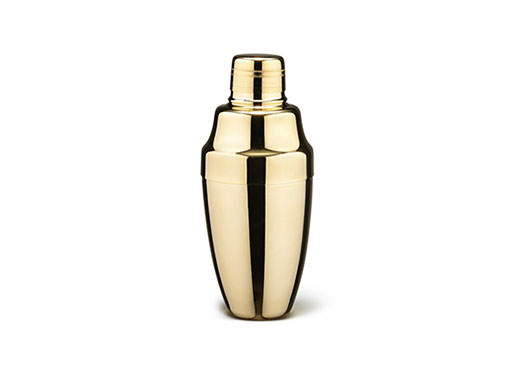 What do you need for the winter other than a 24K Gold-Plated Cocktail Shaker? Plenty of alchohol to put in it and just enough food to survive, and that's about it. This three-piece cobbler shaker makes any drink look like it was mixed by a pro, and you'll no doubt enjoy your concoction more when it's poured from such a luxurious receptacle.

Dimensions: 8" H
Capacity: 17 oz.
Materials: 24K gold-plated stainless steel
Made in: Japan
Hand wash with mild dish soap.
Available from
Dwell Store
, $128.00.