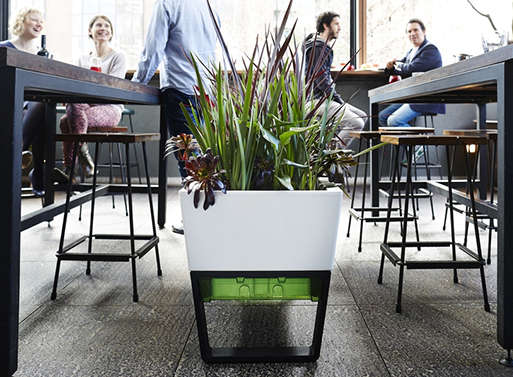 The Urban Garden Standard Planter from Glowpear might just change the way you garden. It's appropriate for indoor or outdoor use, and, best of all, it has self-watering system that allows plants to take as much hydration as they need. Simply top up the water reservoir (or water as usual through the soil) and make sure there's appropriate sunlight and you'll have a robust little garden to give you vegetables, fruits, herbs, and flowers.

-Easily connect additional planters
-Built-in drip tray
-Construction utilizes food safe, recyclable materials (BPA Free)
Free delivery to mainland USA.
Length: 75cm
Width: 48cm
Height: 50cm
Thanks Jonathan for the link!
Available from
Glowpear
, $199.00.