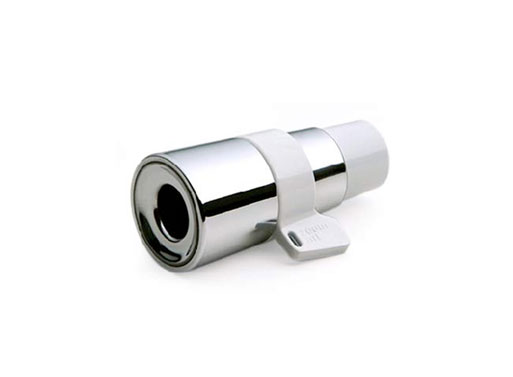 How many people do you know that have monoculars? Not many? Well, now's your chance to change that. This small monocular has high quality optics that allow small details to be revealed. Don't limit yourself to an art gallery; there's all sorts of things to discover on your walk to work, at a cafe, etc. With a manual focus, you simply turn the key until you find the image to be sharp and clear. It also comes with protective case and lanyard, for those of you serious enough to catch details at every possible opportunity.


Australian shop Third Drawer Down has a matte blue, yellow, and black version ($72 AUD), while the Chrome/White, Chrome/Black, and White/Gray ($48) can be found at Gessato shop. Any other retailers, let me know and I'll add them in.
The minimum distance for good viewing is 1 meter. The maximum distance is infinity.
Available from
Gessato
, 48.00.
Tags: Gifts, Gifts $26-$50