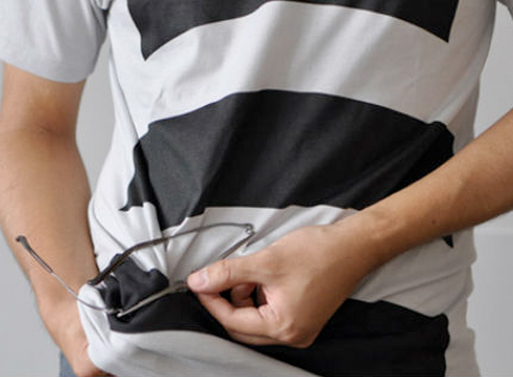 With its three broad stripes, the Wipe T-Shirt has an eye-catching appeal to begin with, but there's also a secret to the design. One of the stripes is actually a strip of microfiber cloth, the go-to remedy for wiping down dirty, finger-printed glasses and gadgets. You may get some strange looks wiping your phone on your chest, but the convenience makes it all worth it.

Sizes: Unisex s,m,l
Materials: 100% cotton, microfiber (nylon 50%, polyester 50%)
Colors: blue/black and light grey.
Available from
gnr8
, 89.00.