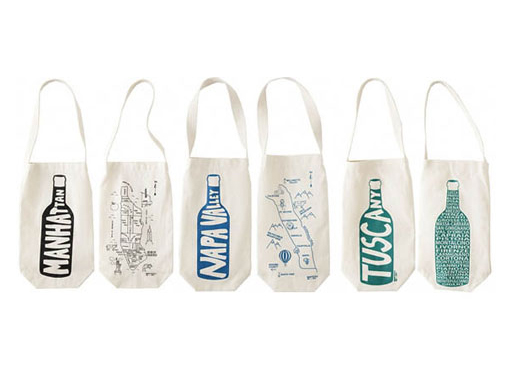 Oh, snap some of these up for yourself and your friends. Super perfect with a bottle of wine, it'd be a thoughtful gift to bring to a dinner party or for the holidays.
These wine totes are the perfect accompaniment to good bottle of wine. You can give it as a gift or take it with you to the liquor store to make sure there's one less plastic bag on the streets. Made in Brooklyn, New York from 100% Natural Cotton, this is a bag that you can feel good about even before you have that first glass of wine!
Made by MAPTOTE in Brooklyn, NY
Print is double sided.
Available in Bordeaux, La Rioja, Tuscany, Napa Valley or Manhattan.
[via Incredible Things]
Tags: Gifts, Gifts $1-$25