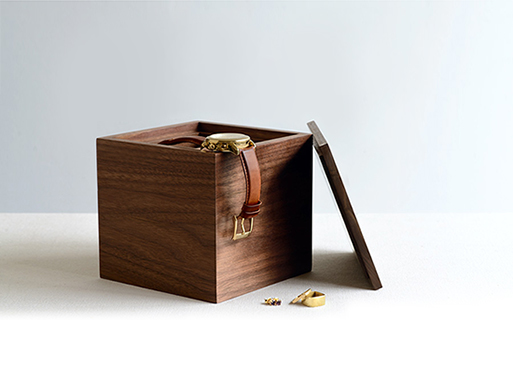 Fit for a lady or gentleman with a select collection of jewelry, this hand-hewn Walnut Jewelry Box has a removable tray with four compartments for rings, cuff links and smaller items. Suede lining in each compartment helps protect contents, and when the lid is snugly on top, the box measures a perfect 6″ square.
And, good news, we're teaming up with the retailer, Kaufmann Mercantile, for a cross promotion: sign up for emails from both BLTD and Kaufmann Mercantile and you'll be entered to win a gift card for $100. That $100 could go towards many a great things from Kaufmann Mercantile, or help you save some dough on one very nice thing (like this jewelry box).
Measures 6 x 6 x 6 inches. Made in Hudson Valley, New York.
Maker: Justin and Paula King from Beacon, New York.
Available from
Kaufmann Mercantile
, $259.00.
Tags: Gifts, Gifts $100+