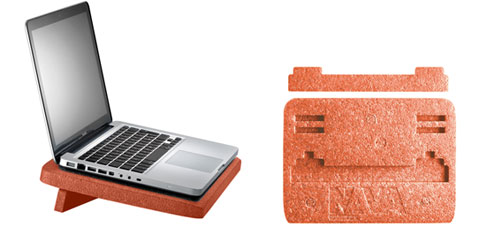 The more you use your laptop on your actual lap, the more you notice the slightly annoying/uncomfortable heat it generates. This board is super light and will give your legs a break as well as providing a (hopefully) more ergonomic angle.
Light as a feather for traveling, this polypropylene board and laptop support holds your laptop computer on your lap or desktop at the proper angle and keeps the heat off your legs.
Designer: Aldo Petillo
Dimension: 14 in.L x 10.25 in W x .75 in. H
Also available in Grey and Black.
Tags: Gifts, Gifts $26-$50, laptop stuff