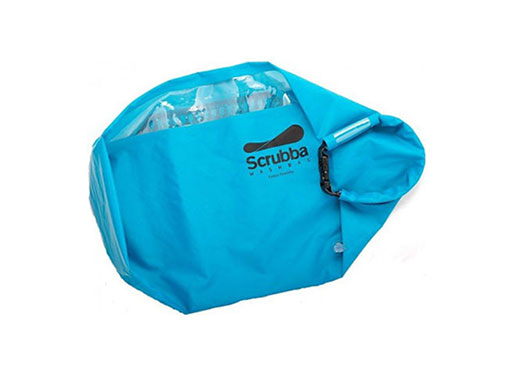 So smart! If you travel often, you know how difficult it can be to pack light and keep your clothes clean, but, now, thanks to this wash bag, you'll be able to do your laundry quick as can be. Add water and a little detergent to the Scrubba bag with your dirty clothes, close the bag, and 'scrub' the bag back and forth. Hundreds of small nodules on the inside of the wash bag efficiently clean your clothes in just a few minutes. The Scrubba folds to pocket-size and weighs less than 180 kg (0.4 lb). Video below with demonstration.


Available directly from Scrubba, $64.95.
Available from
The Scrubba Wash Bag
, 64.95.