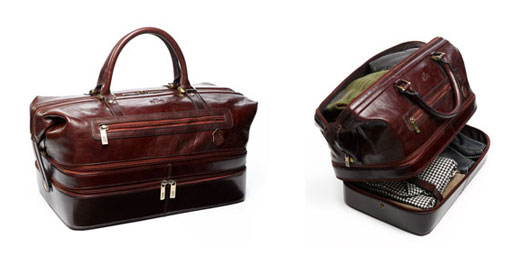 Feeling adventurous? This handy duffel has several compartments to easily sort your accoutrements. (Could be a great gift for Father's Day too.)
Channel your inner Indiana Jones with this surprisingly modern duffel outfitted with a hard-case, enclosed bottom section for shoes, suits, wet packs…or whips. The top is your classic open-up duffel area where clothes can be easily folded or rolled and ready for whatever the gods bring you! . 100% handcrafted Scottish leather.
Size: 18.5″ x 12″ x 12″
$345.50, from Gent Supply Co.
Available from
Gent Supply Co.
, 345.50.