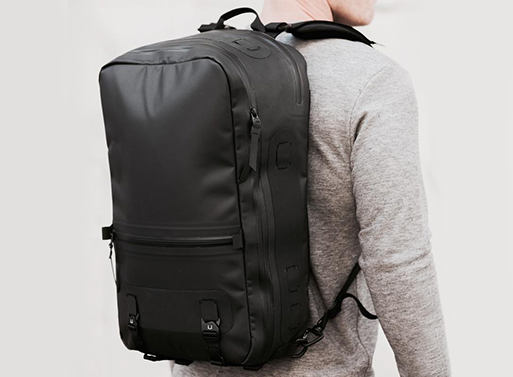 Yes, you've seen backpacks from Black Ember before, but this new Citadel pack offers a more minimal look. It favors a sleek front, in comparison to the Citadel Modular Pack ($255), which has a more adaptable facade for carrying your gear. With their latest performance textile, the 900-Denier 3-Layer Micro-Hex in Deep Black, the Citadel pack's surface reduces reflection and ensures an IPX-06 waterproof rating.

Estimated ship date is May 2018, fyi. (Preorder to receive 20% off your order.)
-Body contoured back panel
-Laser-cut and bonded construction yields an IPX-06 waterproof rating
-Airflow channel
-The CITADEL PACK comes with one SIDE HANDLE
Available from
Black Ember
, $225.00.