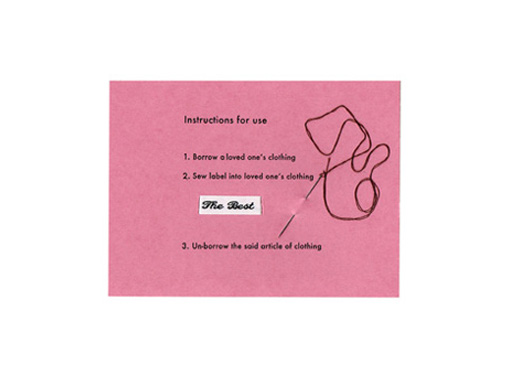 From our archives (originally published January 21, 2009), for your gift list consideration… to see more, visit our Gift Guide.

This is such a cute idea, for real. Borrow someone's sweater/jacket/whatever and sew in this little label, then return and know they'll be surprised and delighted whenever they discover it. "Sneaky" art project by Tamara Shopsin.
Card measures 6″ x 4.5″ and label is approx.
1.5″ x .3″. Thread color may vary.
$16.00, Buy it here.
[via notcot.org]
Tags: Gifts, Gifts $1-$25