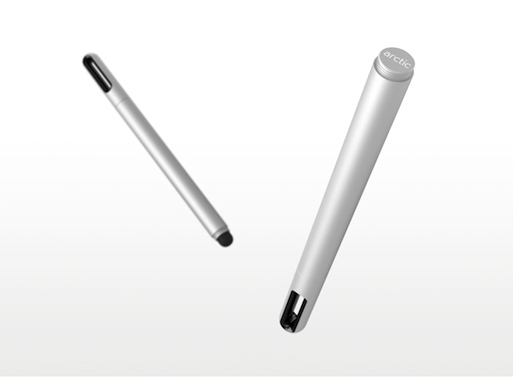 Need or want a stylus? This one seems to be a good choice. It has a smooth silicon rubber tip 7.0mm in diameter and a black loop cap that can be hooked onto a lanyard (if that's what you want to do) or screwed onto the back to lengthen the stylus. There's no screeching across the screen while writing, and the tip offers control and accuracy. For notes or drawings, it looks like it'd be a great companion to your device.


Designed by Pedro Gomes for Arctic Accessories.
Aluminium Construction
Distinctive cap
Smooth 7mm rubber tip
Weighs 16 grams
123mm length x 9.5mm diameter
Available from Artcic Accessories for $22.95.(Pre-order 2 or more Architect stylus by 7th November and you'll get a free stylus casing for each Architect purchased, fyi.)
Available from
Artcic Accessories
, 22.95.
Tags: Gifts, Gifts $1-$25