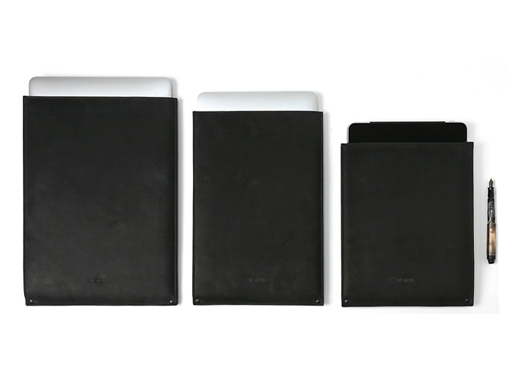 Hope your holiday weekend went well. Maybe you're still on holiday? Maybe you aren't even bothering to check your dear beloved BLTD??… but then you wouldn't be reading this, would you? To those of you loyal souls that need your design fix, even between Christmas and New Years, don't fret. We are here, slaving away as usual to bring you the best/strangest/most visually pleasing items available online. We do live to please.
These sleeves by Autum are right up any minimalist's alley. Leather (domestically tanned) with padded construction makes up a simple sleeve for your iPad or laptop, ensuring protection without adding any 'look at me' visual clutter. And, just for fun, check out Autum's Minion Bike (vavoom!).
Limited Production (First run of 50)
Hand Made – USA
Available from
Autum
, 133.00.