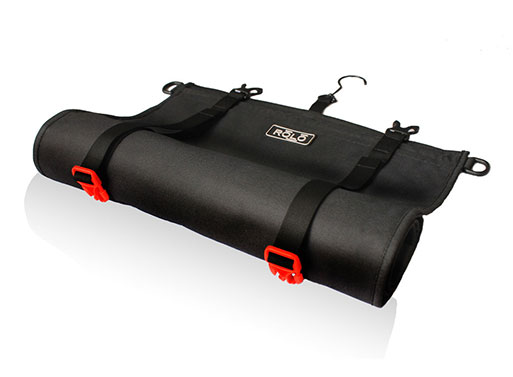 Hmm, would packing and unpacking be easier with this Rolo rollup luggage? For shorter trips, it just might. There's a hanging hook, so it will fit practically anywhere- closet, door, etc.- without taking up much room. Once it's up you can easily see all the contents without rummaging around, or packing and unpacking just to get to one thing. And, seeing as you roll it up for transport, all your clothing is compressed to minimize the overall size. Take a look over at Rolo's site to see more info and pics.

Dimensions: 17″l x 4″h x 1.25″w (rolled/empty)
Weight: 1.25 lbs
Holds ~4 days of clothing.
Available from
Rolo
, $49.99.