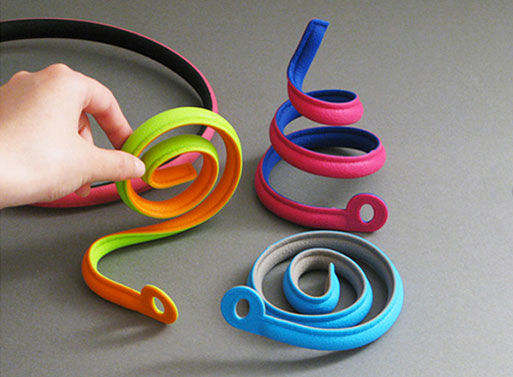 Queuger, whaa?? Exactly. The Queuger is apparently for any use you can find for it. It's a flexible elastomer wire with aluminum core, so you can bend it or twist it any which way you want. Maybe you'll use it to keep wires organized, or to hold cabinet doors closed, or to help ease uncomfortable handles on a heavy bag… those suggestions are based entirely on the 'ideas' picture shown below, but you'll think of many more.
Product Details:
Carries 5-kg / 11-lb of weight
Heat-resistant up to 100°C / 212 °F
Available from
IPPINKA
, 16.00.