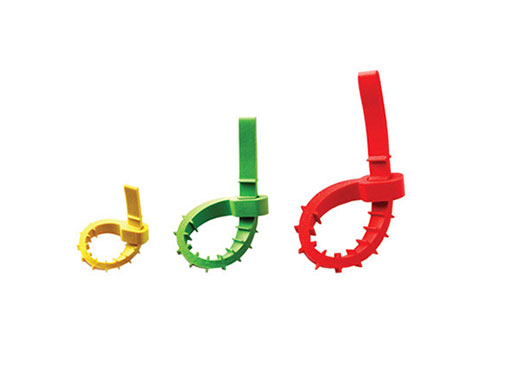 These sound handy enough, don't they? Reusable zip ties could be used to manage unruly cords, seal up snack bags, and all those other things your imagination can think of. Made of rubber, they're easy to release for reuse. Get a pack of 25 ties for $7 and divide them between your kitchen, office, and garage.


Pack of 25 ties.
Non-slip grip and stretchable design
Updated price and link; originally posted May 30, 2013.
Available from
Jet
, $6.95.