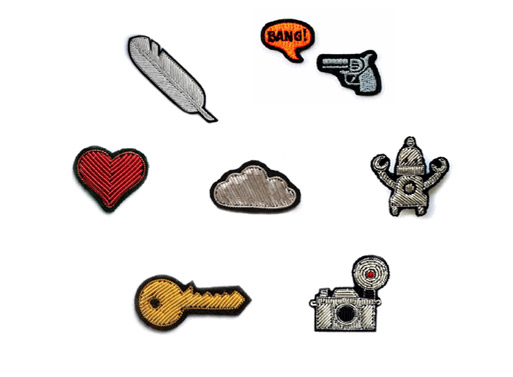 As you might have noticed, gift guides are popping up all over the place. We'll have some wishlists/gift guides just like last year in the upcoming weeks, but until then, keep these pins by Macon and Lesquoy on your radar. They're intended purely for fun, and, as they're quite small (~1″- 2″), could be easily worn on shirts, jackets, and bags. Perfect for co-workers, friends, etc.

Designers: Marie Macon and Anne-Laure Lesquoy
Available from Greener Grass Design.
Available from
Greener Grass Design
, 20.00 - 30.00.
Tags: Gifts, Gifts $1-$25