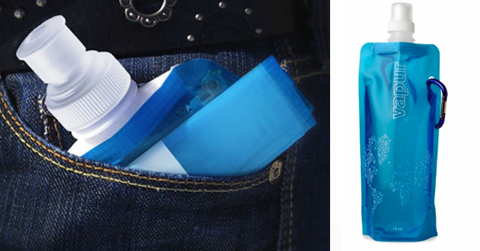 The Vapur Bottle is a collapsible water bottle that folds flat when emptied. Perfect for traveling and commuting, reasonably priced too. I'm curious to see how durable it is and how well it stands up on its own.� It's dishwasher safe, comes with a carabiner for carrying, freezable, and has a writable text area for personalization.
Capacity: 16 oz (473 ml)
Material: Ultra-durable BPA-Free polymer
Colors: green, pink, blue, smoke, purple.
Tags: eco-friendly