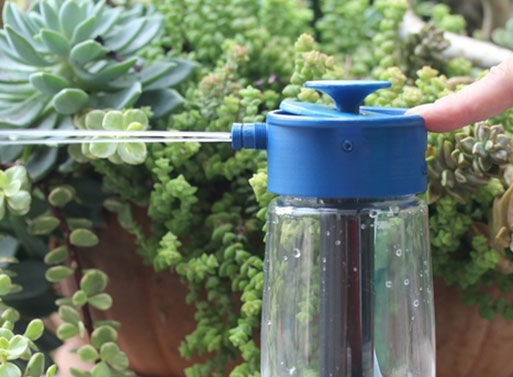 How often are you out at the beach, campsite, or park and wish you had a garden hose to wash off dirt and grime? This is exactly where the Aquabot by Lunatec comes into play: it transforms your regular water bottle into a pressurized device, giving you the function of a portable hose/faucet/fountain/mister so you can use water efficiently. You might remember when it was a Kickstarter project, but it's now available directly from Lunatec.


Aquabot has 3 spray patterns: Shower, Stream & Mist.
-Fits Nalgene: On The Go, On The Fly and 32 – 48 oz. wide mouth bottles
-Fits Camelbak: Eddy and Chute bottles
-BPA free
-Sprays water over 25-feet
-Variable flow control trigger so you use just the right amount of water
-Works upside down for extra convenience
Updated; originally posted Jul 23, 2013.
Available from
Lunatec
, $30.00.