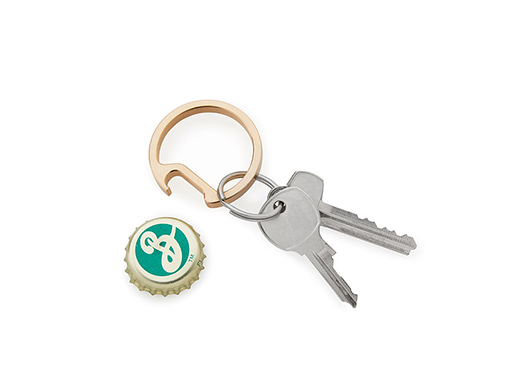 Another keychain bottle opener… no big deal except for this one is elegant. Surprised? Yeah, me too. The circular design incorporates a bottle opener without visually screaming 'I LOVE TO DRINK BEERS!' at everyone. Instead, it says confidently, 'I am prepared for opening all manner of bottles.' Just the kind of keychain bottle opener we all could use.

Designer: David Pearce
Made from Phosphor Bronze
Dimensions: 1.65″ Diameter x 0.25″ H
Available from
Uncommon Goods
, $39.00.
Tags: Gifts, Gifts $26-$50