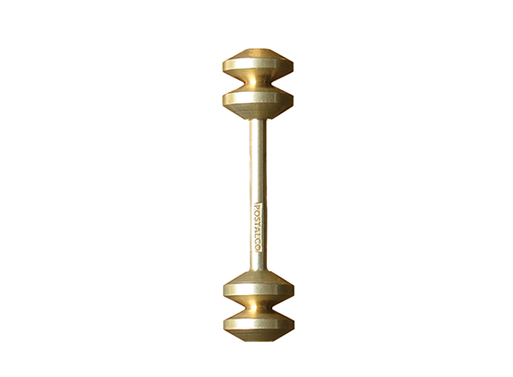 It this some sort of facial jewelry? Or perhaps a tiny dumbbell for a muscly mouse? I suppose it could be either, but, alas, it's a key holder. The Abacus Totem Key Holder is from Postalco, the maker of many wonderful things. Handcrafted in Japan from solid brass, it keeps your keys tidy with a simple screw end that makes it easy to add or subtract individual keys.

Manufacturer: Postalco
Country: Japan
Material:Brass
Dimensions: 2″ x .5″ x .5″
Available from
Cooper Hewitt Shop
, $96.00.
Tags: Gifts, Gifts $76-$100