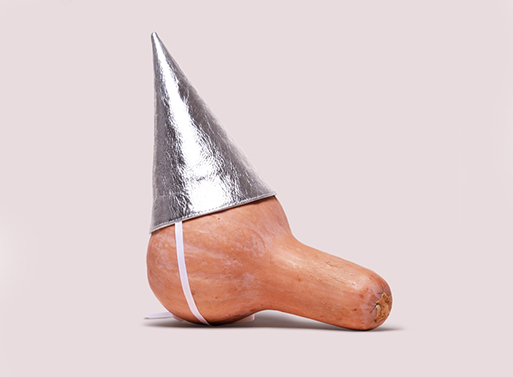 Come on, now, remember when party hats were standard birthday party fair? Why let kids have such special ceremonial attire when we adults deserve just as much- if not more- frivolity for certain events? LA designer Albert Chu (of OTAAT) creates these leather Party Hats just for those festive times, whether it be a birthday or other significant life event. Keep one in the office or at home to use again and again, and make sure certain moments are celebrated appropriately.

Single exterior piece of cowhide leather with interior 'headband' and grosgrain ribbon ties.
Available in Black, Camel, Navy, Gold, or Silver
Manufacturer: Otaat
Material: Leather
6.75"³ X 5"³DIAM / 17CM X 13CM DIAM
Updated price and link; originally from our archives (posted Aug 29, 2014).
Available from
OTAAT
, $75.00 - 80.00.
Tags: Gifts, Gifts $76-$100