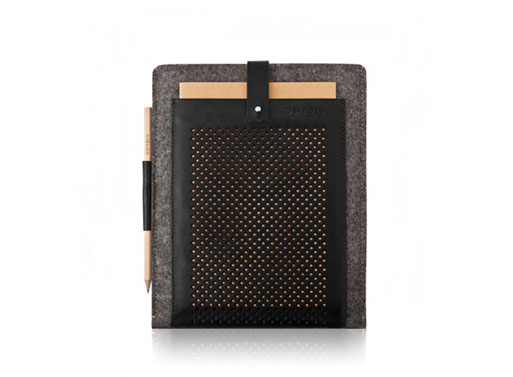 Apologies for featuring yet another iPad case, but this one has the requisite wool and leather materials (plus 698 perforations) to catch the eye. There's still time to add it to your holiday wishlist, isn't there? Handcrafted in Silesia, the Ostfold 698 iPad Case is made using German natural Merino wool-felt and premium Italian vegetable tanned leather.

For iPad 2 and New iPad.
The case comes with a wooden pencil and a 16 pages Kraft paper cover notepad.
Handcrafted by Magda.
Materials: Wool and leather
Dimensions: Sized to fit product
Shipped From Poland
Available from
FAO Shop
, £55.00.