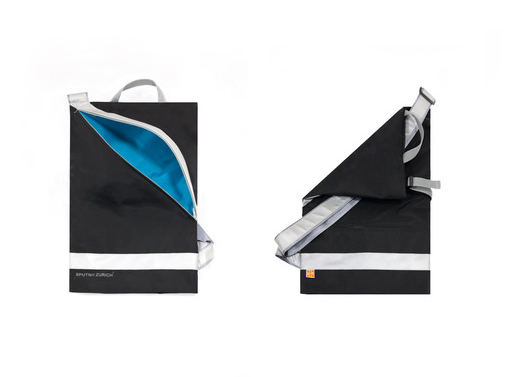 There are several simple messenger bags out there, and the Orbit Collection by Sputnik Zurich most definitely belongs in that category. There's two pockets and one strap. It's a rectangle. Don't yawn yet, though, because the bag incorporates reflective stripes to make sure you stay visible at night. The stripes will completely surround your torso; that means you're safer no matter what direction you (or the vehicles around you) plan to go. The front, back, and straps all have reflective material, so you'll be able to wear the bag on either shoulder.

ORBIT VOYAGER: size 13 x19 in / 32 x 48 cm
ORBIT SPACE EXPLORER: size 10.5 x 15.5 in / 26 x 39 cm
Available on Kickstarter.
Available from
Kickstarter
, 90.00 and up.