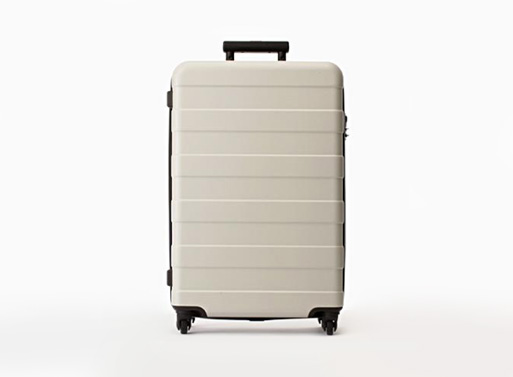 MUJI rarely goes wrong, and for that very reason I'm extremely curious how well these suitcases will stand up to the tests of travel. While they don't meet FAA carry on guidelines (45 linear inches is the maximum), they do look durable and are much more affordable than some other similarly attractive hardcases. More info below.
360-degree turning wheels.
TSA lock is included as standard
Available color : Black, Gray(Light Gray) and Khaki(Dark Green)
Durable and lightweight polycarbonate with adjustable carry bar to fit any height.
MUJI 4 Wheel Carry 56L: 26.8 x 17.7 x 9.1″, $197.50
MUJI 4 Wheel Carry 72L: 28.7 x 18.9 x 10.2″, $237.50
Available from
Muji
, 197.50.