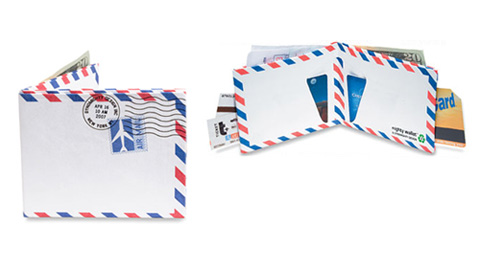 The Mighty Wallet is made from Tyvek, a tear-resistant, water-resistant plastic that feels just like paper. This results in a wallet that will pretty much take as much abuse as you can give it. I've had mine for over a year now and it has yet to show any signs of failure. Mighty Wallets come in a multitude of printed graphics and colors, and are recyclable.
– Printed with SGS Certified Environmentally Friendly Ink.
– 100% recyclable packaging made from recycled PET plastic.
– 2 interior pockets, 2 credit card pockets (holds approx 16 cards) and 2 quick access business card pockets.
– 8 w x 3.25 h x .125 d
Beign the design and computer nerd I am, I have the Dot Matrix wallet, and and have got my eyes on the new Color Bar design for my next one (if my first one ever falls apart that is).
Tags: eco-friendly, Gifts, Gifts $1-$25, tyvek