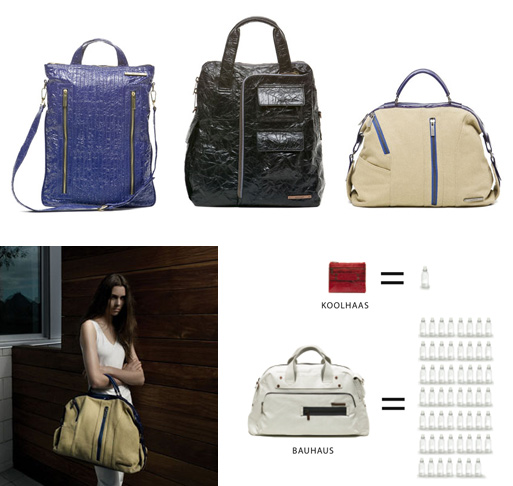 Yes, it's true. Lo and behold, these bags are vegan. No leather was used in these products and they're stylish. Excellent.
It started with a challenge, almost 2 decades ago, to forego animal products for thirty days. Unbeknownst at the time, a chain of events was set off culminating in the founding of MATT & NAT: a collection of design-centric, fashion-forward accessories that is also vegan…Spring 08 saw the launch of a nylon collection made entirely of recycled plastic bottles. For Fall 08, the recycled plastic bottles have been converted into felt.
100% vegan

bags start around $300 and smaller items like wallets are around $80. Buy it here.