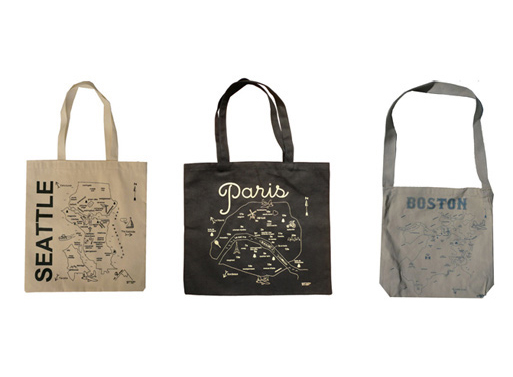 There are oh-so-many of these totes to choose from…trust me, it's hard to pick just one. I think they would make great gifts for friends too.
Shown above (not in scale):
Hobos Tote (San Francisco & Boston), $20.00
Natural Grocery Tote (Tokyo & Seattle), $15.00
Everyday Tote (Manhattan & Paris), $20.00
Beach Tote (not shown), $40.00

Made in the U.S.A.
Tags: Gifts, Gifts $1-$25