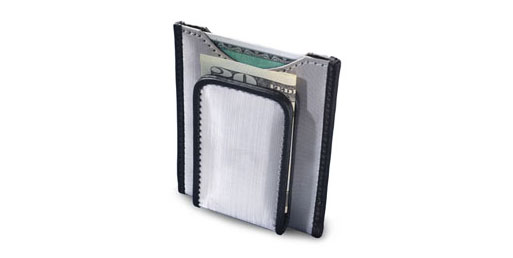 While I've never been particularly worried about RFID credit-card fraud, it's nice to know that this would stop it.
Thin and lightweight, this money-clip wallet is made from leather-trimmed pliable stainless-steel cloth typically used in industrial applications. The material prevents credit-card fraud by blocking communication by unauthorized RFID readers. It has a slot for credit cards and a magnetic clip for currency. Made of stainless-steel fabric, leather trim, and neodymium magnets.
2.75h x 3.5w x .5″d
$55.00, ($49.50 Members) Buy it here.
Tags: Gifts, Gifts $51-$75