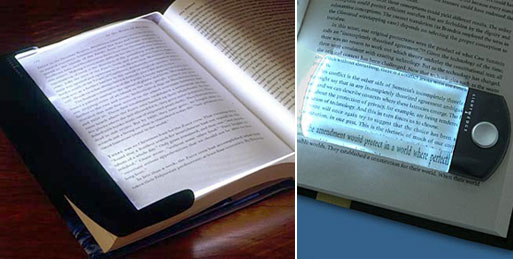 You know those clip on book lights that look sort of silly? Well, this does the same thing but looks a bit better.
The leading book light for nighttime reading. Patented LightWedge technology directs all the light only on the page you are reading, without bothering someone sleeping next to you. The larger-sized LightWedge Original is ideal for hardcover books and large paperbacks. Whether reading in bed, reading on a plane, or reading in a car, the LightWedge book light is the perfect accessory for all readers and an ideal gift for travelers.
Mini LIght: $14.95,
Buy it here.
Original size: $34.95 each, Buy it here.
Tags: Gifts, Gifts $26-$50