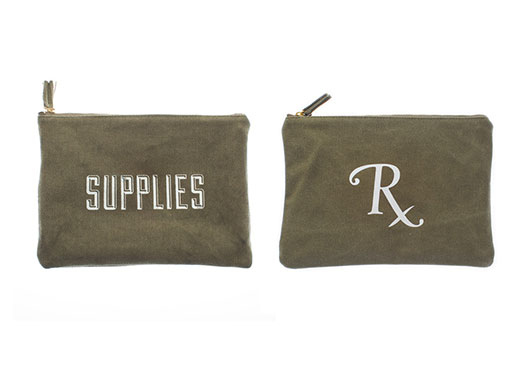 If you're not in need of a some kind of a zipper pouch for travel needs, desk supplies, or to keep your bag organized, then you need to write some kind of book on minimal living. I won't buy it, of course, because I'm planning on buying a couple of Izola's zipper pouches to tuck away all manner of miscellany, thus solving any clutter in my bag or suitcase, not to mention my everyday work surface. Also, there are Dopp Kits done in the same color/material with appropriate text if you need to update yours.


Izola's zipper pouches are 100% cotton and lined with PEVA to keep the contents dry and tidy.
Measures: 9.75″ x 7″
Available from
Izola
, 28.00.