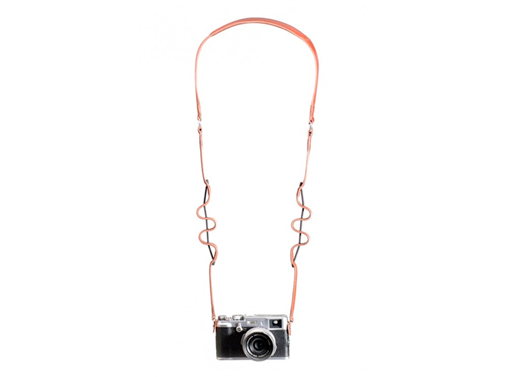 Ooo, take a look at this very nice camera strap. It has an elastic shock absorber (it's adjustable) to reduce neck and shoulder pressure as well as a few extra details that set it far above your current strap. There's no plastic parts or connectors, and small leather discs pad the metal D-rings and protect your camera. There's also a concealed neoprene neck pad for extra comfort. Oh, and, of course, it looks (and probably feels) expensive because it is.


-Exclusive genuine leather handmade camera strap
-Integrated replaceable shock absorber for strain relief on both neck and camera
-Indivisible for security (welded D-rings, reinforced loop-joints and no plastic parts)
-Contoured for comfort
-Adjustable for different camera weights (up to 2000 grams)
-Available in 2 lengths: M (104 – 112 – 120 cm) and L (116 – 124 – 132 cm) and 2 colors (cognac and black)
Shipping rates:
the Netherlands € 11
Europe € 19
World € 27
Available from
iErnest
, €119.00.
Tags: Gifts, Gifts $100+